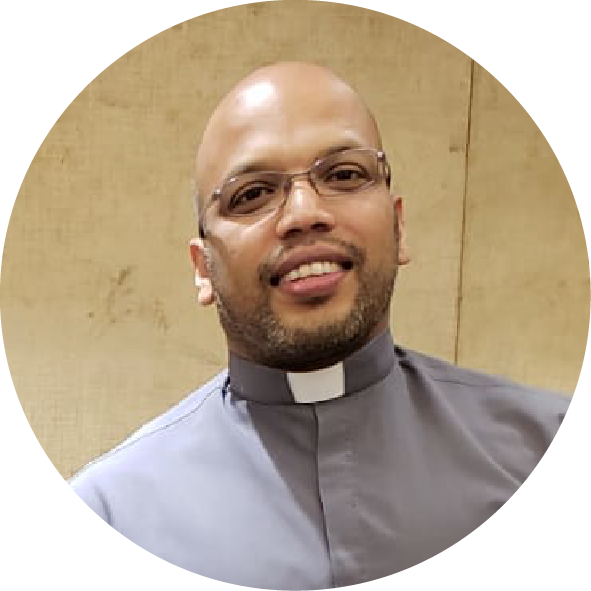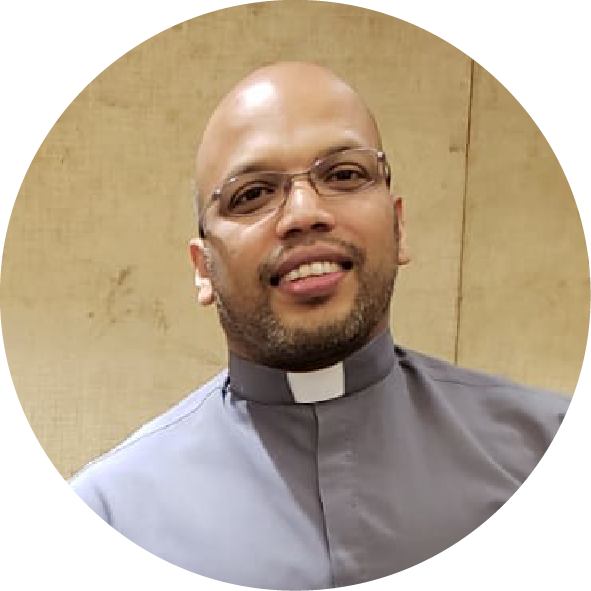 Rev. Fr. Jomon Varghese P.I.M.E., P.P.
Fr. Jomon Varghese of the Pontifical Institute for Foreign Missions (PIME) was born on 20th July 1973 in Kerala, southern India. He studied theology in Milan, Italy and received the priesthood on 29th August 2001. Upon ordination, Fr. Jomon became a Youth Pastor for four years in Italy. In 2004, he was commissioned to serve in Hong Kong. After studying Chinese for two years at the Chinese University, he became Assistant Parish Priest in Tsing Yi, St. Thomas the Apostle Church for 7 years.  In 2013, he became Assistant Parish Priest in Shau Kei Wan,  Holy Cross Church.  In 2018, he became Parish Priest in St. Patrick's Parish.  1st May, 2022, he was appointed by the bishop as Parish Priest of Ma On Shan St Francis Church.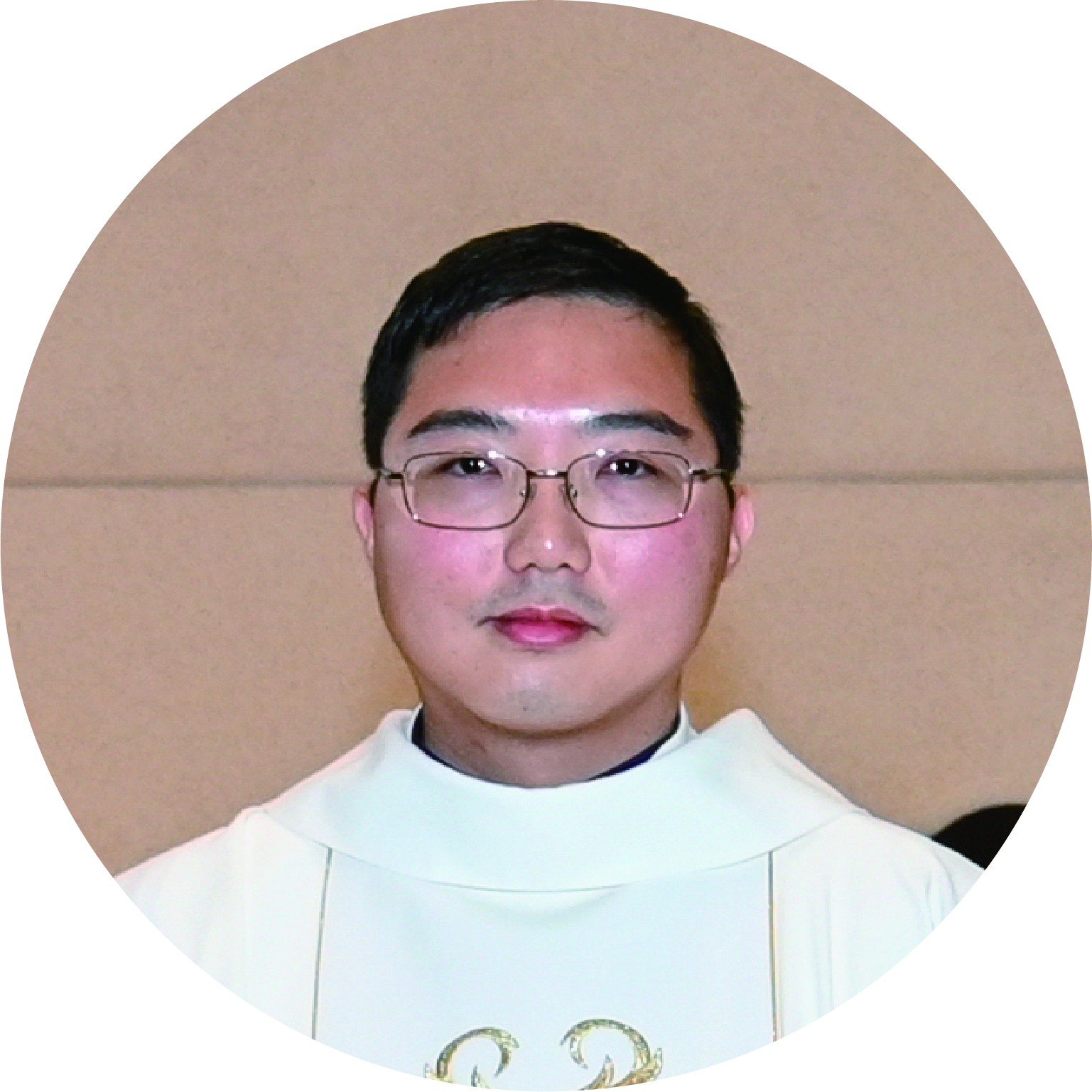 Rev. Fr. Timothy Yan, A.P.P.
Born in 1982, Rev. Fr. Timothy Yan was baptized in St. Stephen's Church in Kwai Chung. He participated in the World Youth Day in Germany in 2005. In the following year, he was recruited in the Diocesan Vocation Group and subsequently, in 2008, he joined the Holy Spirit Seminary. He was involved in a number of Catholic organizations including St. Joseph's Home for the Aged, Hong Kong Federation of Youth Group, Missionaries of Charity, Hong Kong Diocesan Pastoral Centre for Workers, Prison Ministry Group, Caritas Social Work Services Division, and Catholic Truth Society of Hong Kong. He did his pastoral internship in St. John the Apostle Chapel in Kwai Chung and Christ the Worker Parish. For six months in 2014, he learnt English in Canada. In 2016, upon graduation from the Theology and Philosophy programs, he studied Hospital Ministry and served at the Pastoral Department in hospitals and Ma On Shan College. In 2017, he did his practicum at St. Francis Church in Ma On Shan, and on 27 October 2018, he was ordained Deacon at the Immaculate Conception Cathedral. On 4 January 2019, he was ordained to the order of Priesthood and be the Assistant Parish Priest at St. Francis Church.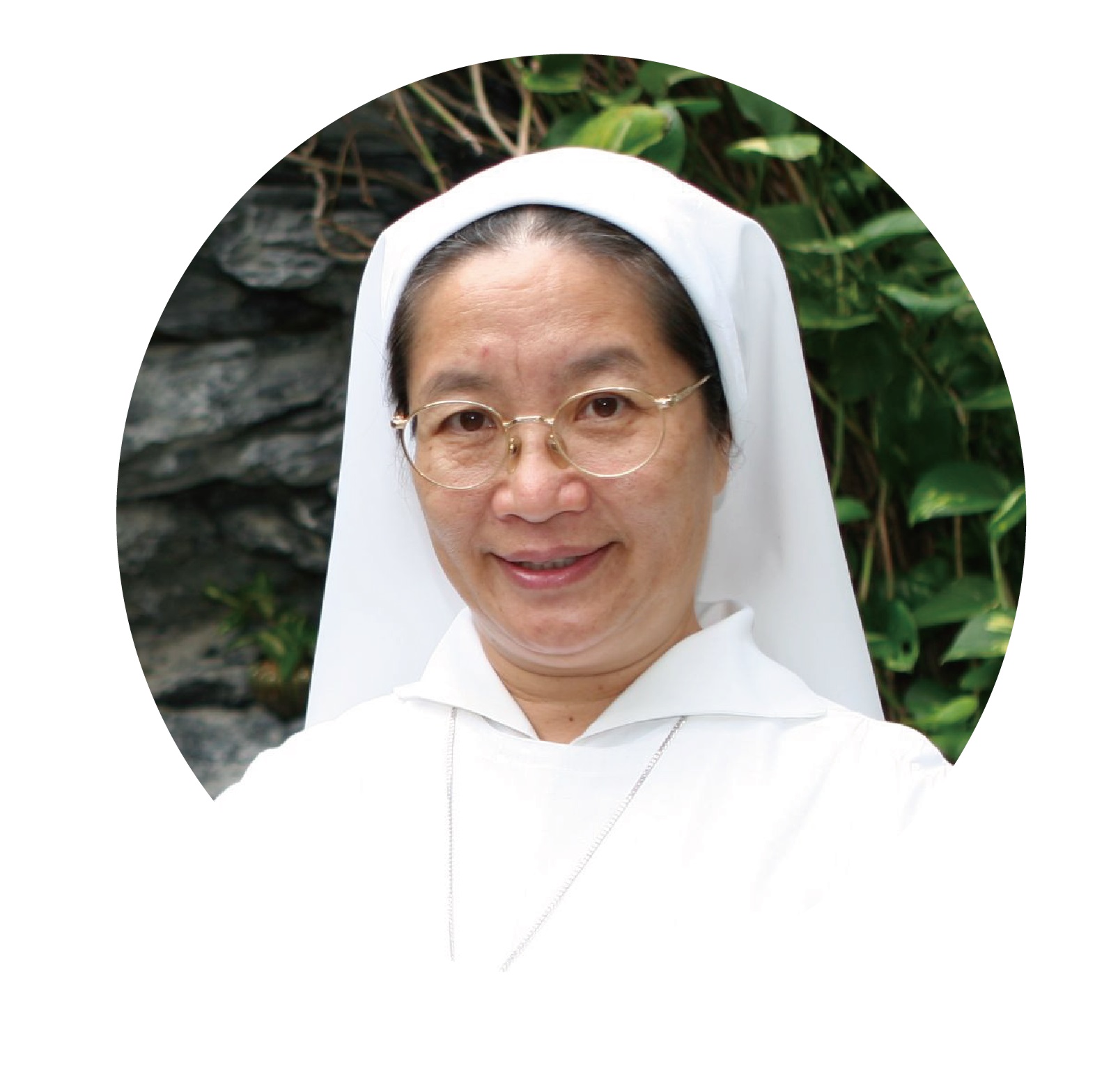 Sister Agnes Lam belongs to the Franciscan Missionary Sisters of Our Lady of Sorrows. For three decades, since 1987, she has been faithfully serving at St. Francis Church, Ma On Shan.